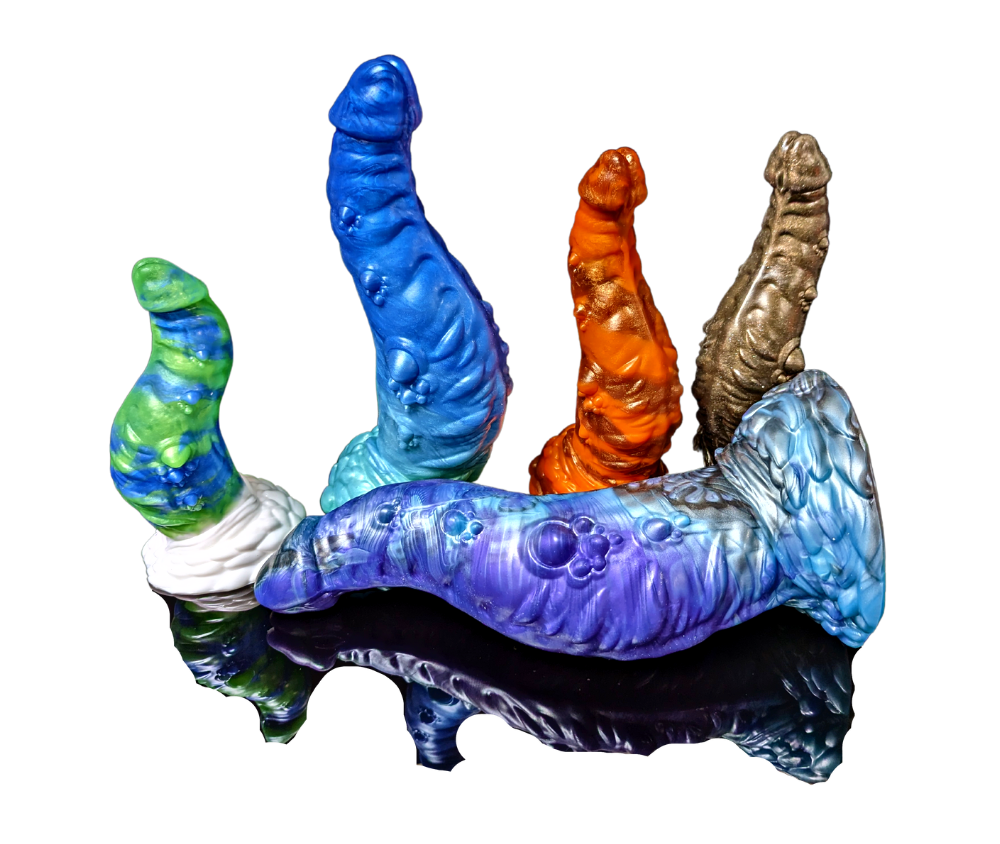 kreature's
fantasy sex toys
What's your fantasy? Soft and squishy, or firm enough to feel every ridge; small and precise, or large and voluptuous? Discover the unmatched world of fantasy sex toys at Kreature Adult Toys. Leave your shame and inhibitions outside, explore new heights of pleasure and desire.
Experience yours and your partner(s)' bodies like never before with our selection of premium sexual fantasy toys. Only the most unique, fantastic creations brought to embodiment with impeccable craftsmanship. Our passion is helping you discover your passion and take your sexual experiences to the next level!
START YOUR CUSTOM TOY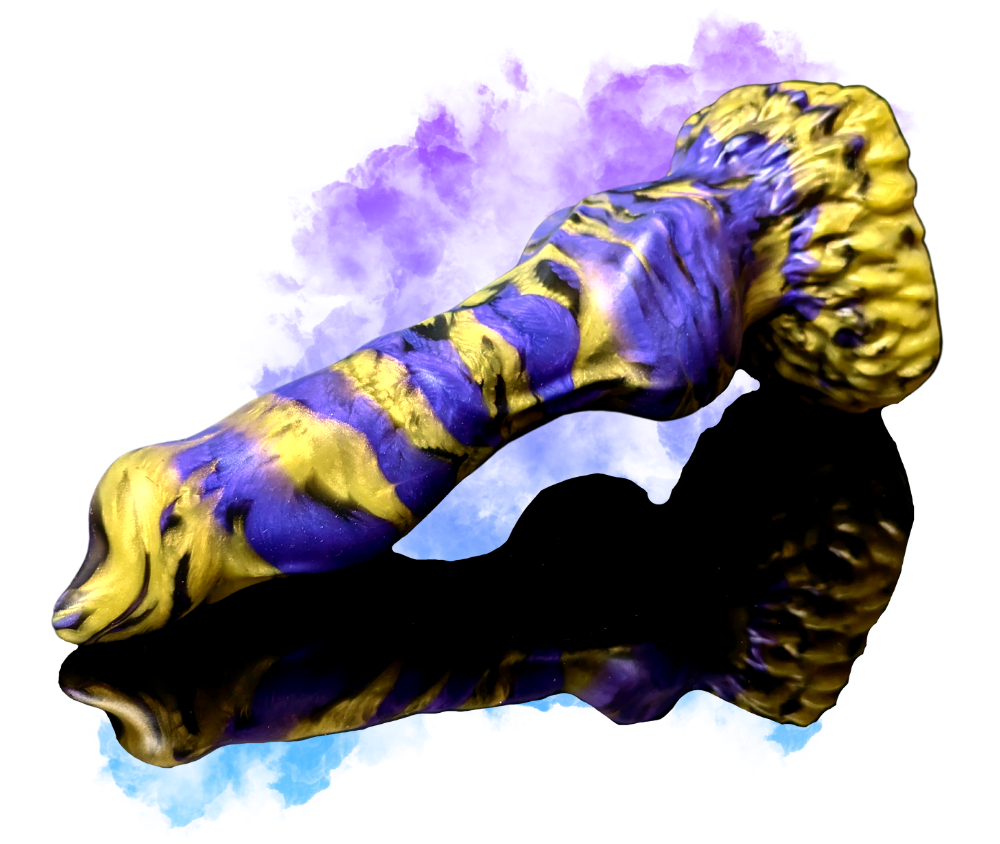 Find Your Fantasy
Dive into our collection of fantasy sex toys and discover all of our phenomenal creations, brought to you by your new favorite queer-owned and operated indie toy maker. For those who are feeling the canine fantasy, Cerberus, Hound of Hades is ready to bark at the door.
Test the limits of your imagination with the thickest and most veiny of all sexual fantasy toys: Magmis, Lava Primordial.
SHOP CERBERUS NOW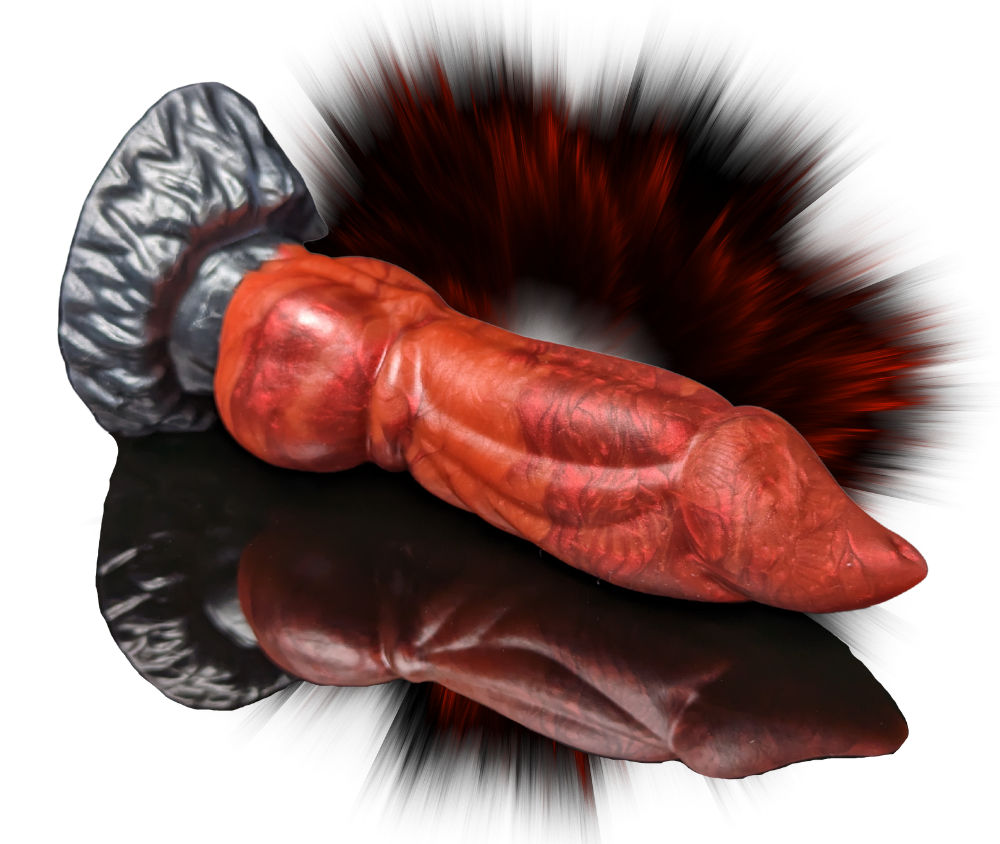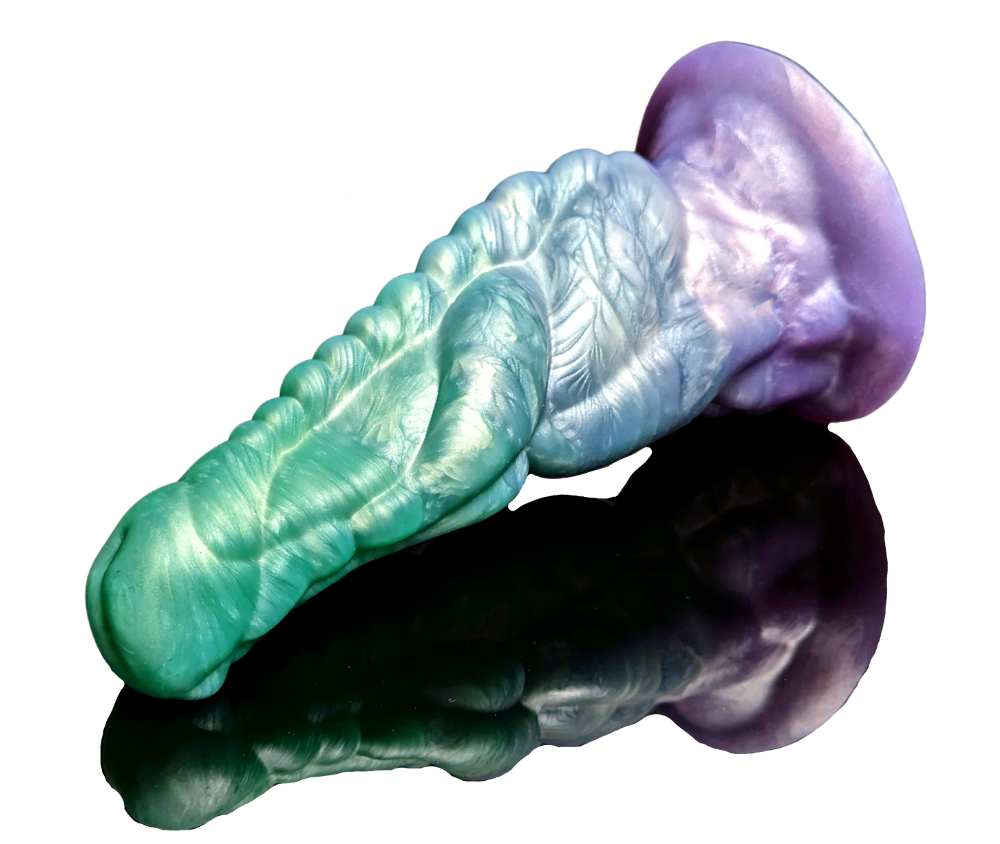 Dreams Beyond Imagination
If you're looking for a different type of creature with a long curvy body, you can try out the tentacular experience of Cthulhu, Cosmic Horror. Or how about an extraterrestrially mind-blowing orgasm with Xenu, the Conqueror?
Submit yourself to Xenu today!
SHOP XENU NOW
Discover our fantasy sex toys: shop one-off inventory items or customize your own toy to your heart's content. We take pride in delivering custom made-to-order sexual fantasy toys, so your new play partner will be uniquely yours. (Hence, colors may vary from the images.) Each design comes with various size options (ranging from small to extra large), firmness options (Super Soft, Classic or Extra Firm), and a wide range of coloration options–choose your style (solid, split, marble or fade).
You can safely explore your creativity as you customize your sexual fantasy toys. We use only body-safe pigments and body-safe Platinum Silicone. Our designs are suitable for all genders and all experience levels across the sexual spectrum. These fantasy creations will last years or decades when  stored and cleaned appropriately.
Got any burning questions about our sexual fantasy toys or the order processes? Head over to the FAQ section to see if it has been covered, and follow us on Twitter and Instagram for the latest news. If not, our renowned customer support will be more than happy to help. Drop us a line through the chat box or use the contact form, and we will get back to you shortly.